Our new look tells the story of people who are at the heart of everything that we do.
This new look represents how we see every person as an individual with their own unique story to tell. It shows how we strive to connect people to opportunities so that they can reach their goals, no matter what they may be. Almost fifty years in the making, it's been a work in progress since we began way back in 1972.
Over the past year we've spent a lot of time reflecting on ourselves and what we stand for. We've listened to our community and we've retold our story with a new vision, purpose and set of values – these are what we strive for every day.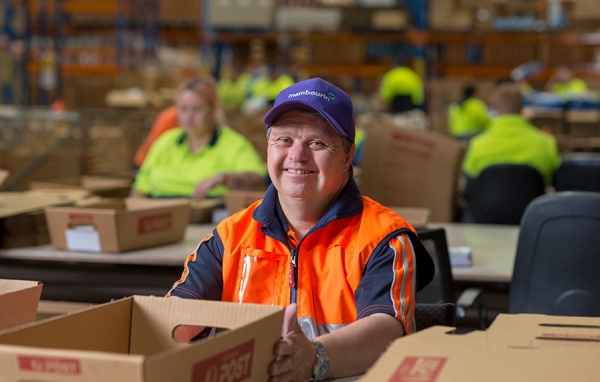 Our new look comes to life in so many ways, it's the measurable difference we make when working with people and their families. It's in the hard work our teams do developing our community hubs, which now offer our biggest range of service choices. Most importantly, it's in our every day wins, big and small.
We're always listening and wanting to hear of new ways we can be our very best. So feel free to give us your feedback any time.
Let's make a difference together.
Mambourin. Open opportunities.
Get in touch