Full-time caregiving responsibilities can be a lot to balance in the day-to-day. Each day brings multiple tasks, from medication management to home tasks to emotional support for your loved one.
Here, we've created a list of helpful apps for carers designed to help organise, assist, and empower you as a carer. Most are mobile, allowing on-the-go access to scheduling, tracking, communicating tools, and more.
Please note that we are not affiliated with the apps mentioned in this list. We provided them as examples for informational purposes only. Always conduct your own research before choosing any app or tool to ensure it meets your specific needs as a carer.
Care planning, management and support apps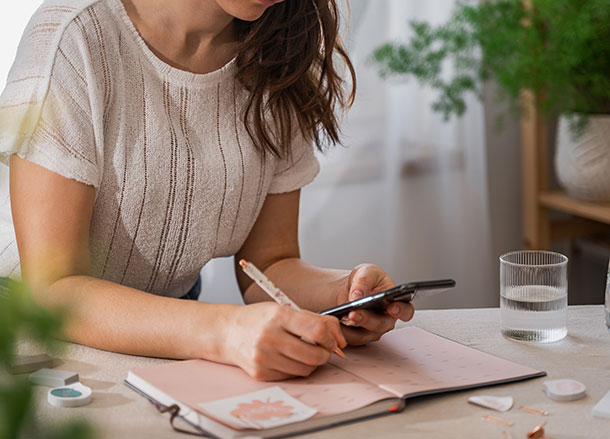 Tasks, caregiving details, and personal commitments all vie for your attention every day, making it challenging to keep everything in order. Care planning, management, and support apps can be helpful in these instances. They offer many great features for carers, such as:
Organised scheduling

to set and prioritise tasks

Medication tracking

so you stay on top of medication schedules, dosages, and refill dates to ensure consistent care

Appointment reminders

so you don't miss a doctor's appointment or therapy session

Daily activity logs

to

document and review daily activities, ensuring that you follow routines and accomplish all tasks

Collaboration tools

that allow family members to collaborate and communicate about care responsibilities

Document storage

to keep important documents, like medical records or care plans, in one easily accessible place

Customisable alerts

so you can set specific alerts, such as hydration reminders or bed-time routines

Progress tracking

to monitor and track the health and wellbeing progress of your loved one

Resource libraries

where you can access expert-approved articles, videos, and other resources for caregiving
The Caring Village, IANACare and Waywiser are some examples of care planning and management apps.
Medical record apps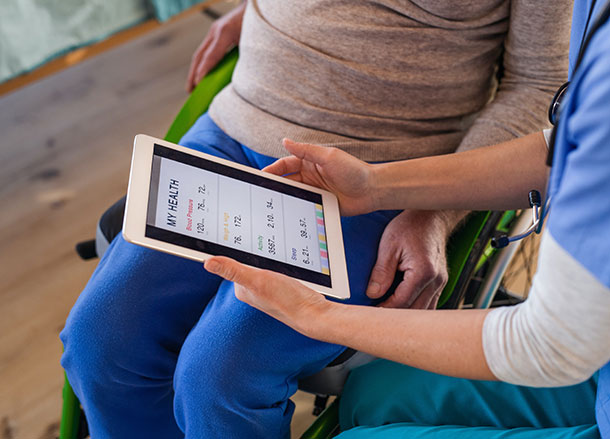 Having quick access to medical information is crucial when caring for someone. It helps you understand medication dosages, recall allergy details, or reference medical history when you need it. Medical record apps can help you with each of these. Here's what they can typically do:
Store all medical details

in one organised space, from doctor's notes to pathology results.

Log and monitor medication

schedules, dosages, and refill dates.

Maintain a list of known allergies

, chronic conditions, and other vital health details.

Schedule, track, and set reminders

for upcoming medical appointments.

Highlight critical information for emergencies

, such as blood type, contacts, and advance directives.

Easily share medical records with healthcare professionals

, other caregivers, or family members as needed.

Monitor and track health progress

over time using visuals like charts or graphs.

Protect sensitive health information

with password protection, biometric access, or encryption.

Integrate with wearable devices

to track real-time health metrics like heart rate, sleep patterns, or activity levels.

Offer symptom checkers

, medication interactions, or other tools to provide insights into health conditions.

Provide relevant informational resources

related to health and wellness

Ensure that records are backed up

and can be accessed from different devices or locations.
The government-created app My Health Record and Android's Medical ICE are some medical record apps you may find helpful.
Medication management apps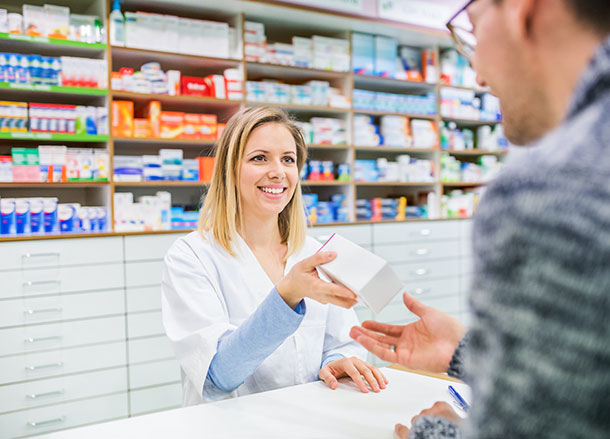 If you need to track medication schedules and dosages, you should also have medication management apps in your toolkit as a carer. They often have these helpful features:
Medication list:

You can scan packaging to create a detailed list of medications.

Reminders:

The app automatically reminds you to give medications, refill prescriptions, and track health information.

Medication delivery:

Offers free delivery of medications to your door.

Insurance savings:

Helps you or your loved one potentially save on medical expenses by scanning their insurance card.

Automatic updates:

Updates you every time scripts are filled, providing full details on scripts, dosage, and supply.

Tap-to-refill:

Allows you to order prescriptions with a tap, which you can then collect immediately at the pharmacy.

Medication information:

Provides comprehensive data for all medicines.
Two medication management apps you can try are MedicineWise and MyMedAdvisor.
Diet and nutrition tracking apps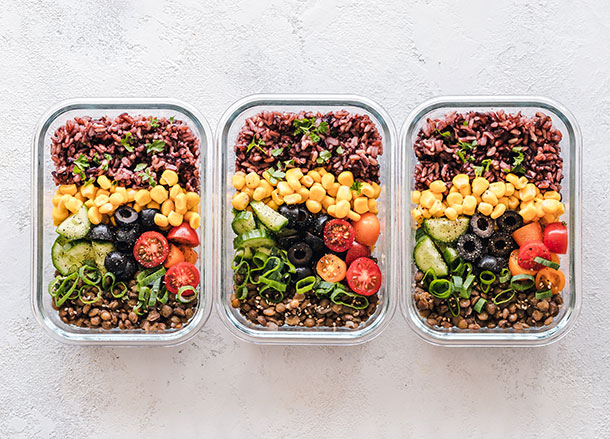 Maybe you need to make sure your loved one is getting enough protein, or perhaps you're monitoring their sugar intake for health reasons. Whatever the dietary concern, diet and nutrition tracking apps can be invaluable for many reasons, such as:
Providing you with a comprehensive view

of your loved one's food consumption through a food diary

Analysing the nutritional content

of logged foods, detailing macronutrients (like proteins, fats, and carbohydrates) and micronutrients (like vitamins and minerals)

Tracking daily caloric intake

and comparing it to recommended daily allowances or personal goals

Providing recipes and meal plans

tailored to specific dietary needs or preferences, such as gluten-free or vegan options

Highlighting potential allergens

in logged foods and offering alternatives or warnings

Monitoring daily hydration levels

by logging water and other beverage consumption
Fig, Noom and Easy Diet Diary are some popular diet and nutrition tracking apps to consider.
Communication apps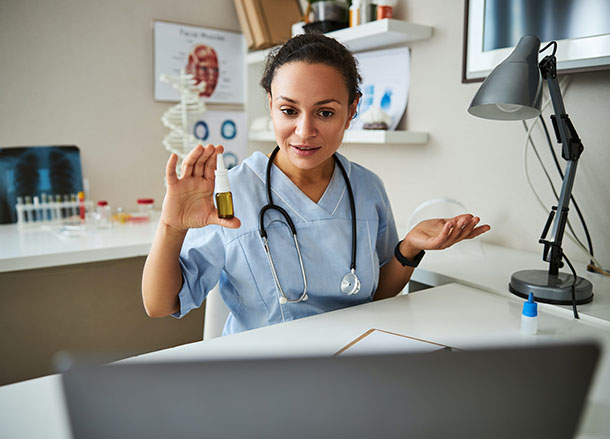 Communicating with others is another crucial part of your life as a carer, whether discussing a loved one's health with a specialist, updating your family on recent progress, or simply needing a listening ear. 
A helpful communication app has the following features:
Real-time messaging

to communicate instantly with family members or healthcare professionals

Video calls

for remote check-ins, healthcare consultations and staying connected with distant family members

Secure file sharing

to share important documents, such as medical records, prescriptions, or care plans, with relevant parties

End-to-end encryption

for confidentiality and privacy

Emergency alerts

to a predefined list of contacts in case of a crisis or health concern
Besides your phone's built-in features and downloadable communication apps, you can use healthdirect Video Call. It's a government-backed platform for virtual consultations. It provides an experience similar to an in-person clinic visit with your healthcare provider.
Physical activity and rehabilitation apps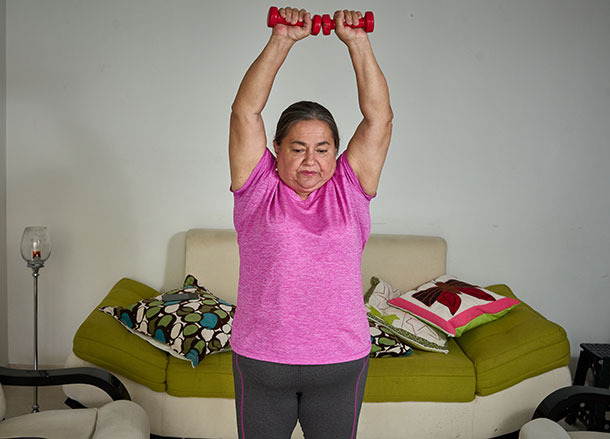 If the person under your care needs assistance with physical activity or is receiving therapeutic support, physical activity and rehabilitation apps can make a significant difference. They offer: 
Customisable exercise plans

that cater to specific health conditions, age, or goals 

Video demonstrations

and step-by-step instructions

Progress tracking

so you know where adjustments are necessary

Support from physical therapists or trainers

to ensure you are following expert-approved exercises
Some examples are Omada Joint and Muscle Health and Physical Therapy by OneStep. Your specialist or physical therapist may already be using an app. It's best to ask them for recommendations.
Safety and monitoring apps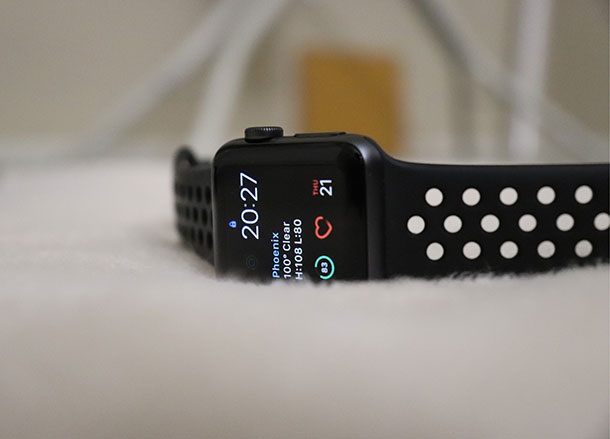 You can't be with the person under your care 24/7, so you may find it helpful to include safety and monitoring apps on your list. These apps provide peace of mind and empower your loved one with a sense of independence and security. Here are some features you'll love about these apps:
Real-time monitoring

to monitor the movements and activities of your loved ones, ensuring they are safe, especially if they have mobility challenges or are prone to wandering

Fall detection

so it can alert you or emergency services

Geo-fencing

so you can set up safe zones and receive alerts if your loved one moves outside these predefined areas

Integration with wearables

to monitor vital signs, sleep patterns, or activity levels
Some safety and monitoring apps to try are SafeWander and UrSafe.
Accessibility apps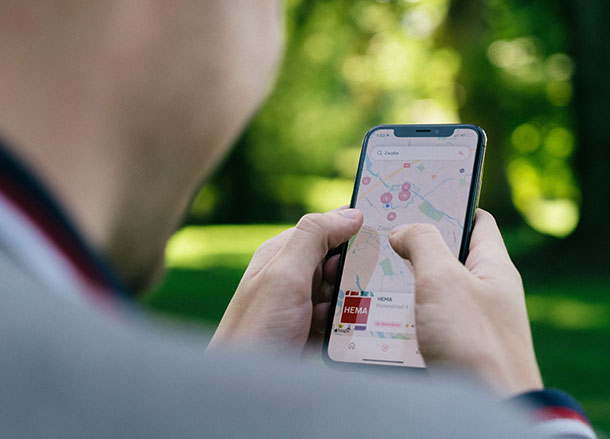 When planning outings or trips, knowing which locations or routes are best suited for your loved ones can reduce anxiety and ensure a more enjoyable experience for both of you. 
This is why accessibility apps are helpful. Here are more reasons to have these apps:
Accessibility maps

that offer information on wheelchair-accessible routes, buildings, and facilities

Venue reviews

from the community on the accessibility of public places, helping you choose suitable locations for outings

Real-time updates

, such as the current status of elevators or accessible transit options

Voice commands

for hands-free navigation

Transportation options

, including buses, trains, or services that cater specifically to persons with a disability

Emergency services locator

so you can quickly locate nearby accessible emergency services or medical facilities
Accessible Australia and Wheelmap are two examples of helpful accessibility apps for Australians.
Financial management apps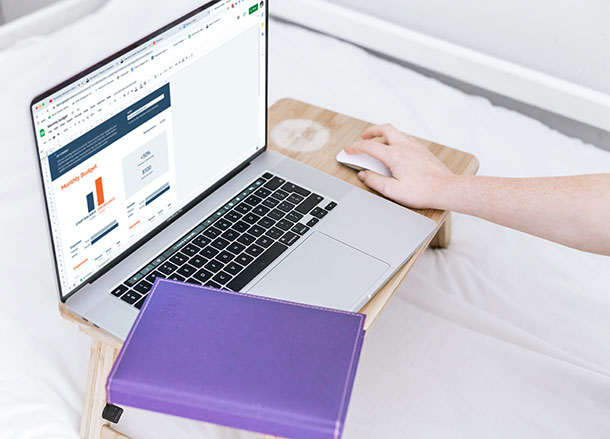 As the trusted caregiver, you may be tasked with managing finances for your cared person. This can include medical bills, therapy sessions, medications, and daily care needs. 
Financial management apps can help you in this aspect so you can avoid budget oversight, track expenses and even create financial forecasts. More specifically, a good financial management app can help you:
Easily

input and categorise daily expenses

, from medical bills to grocery shopping.

Set weekly, monthly or yearly budgets

with customisable categories

Receive notifications

for upcoming bills or subscriptions

Generate detailed reports

about spending habits, savings, and areas of improvement

Store important financial documents

, like insurance policies or medical bills

Sync with bank accounts

or credit cards for real-time transaction updates and balance checks

Set and monitor savings goals

, whether for future medical treatments, vacations, or emergency funds.
There are plenty of general budgeting apps out there, but there are specific budgeting apps you may find beneficial as a carer. One is the NDIS app which can help you manage your loved one's NDIS plans, track budgets and monitor expenses related to care and support. 
The other is the Medical Cost Finder, a tool provided by the Australian Government Department of Health to help you find and understand costs for medical specialist services across Australia. 
While these are not full-blown financial management apps, they are helpful when budgeting.
Mental health and wellbeing apps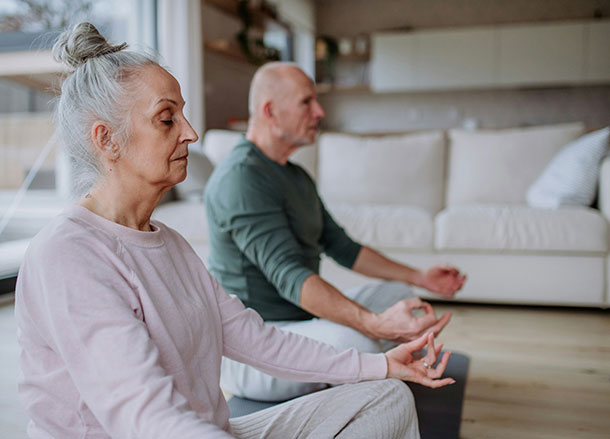 Of course, a helpful apps list will only be complete with something for yourself as a carer. While you're dedicated to providing the best care for your loved one, looking after your own mental health and wellbeing is equally essential. They can help you:
Manage stress

through guided meditation sessions, breathing exercises, and other relaxation techniques.

Boost resilience

with cognitive behavioural therapy tools and exercises to better cope with the challenges of caregiving.

Track mood

, helping you identify patterns and triggers that might affect your wellbeing.

Sleep better

. Some apps offer sleep aids, like calming music or bedtime stories, ensuring you get the restful sleep you need to recharge.

Access educational resources

for mental health, self-care techniques, and emotional wellbeing.

Connect with others.

Some apps offer direct access to therapists or counsellors, allowing you to seek professional guidance when needed. Some platforms also let you join support groups to engage with communities of fellow caregivers or individuals who understand your journey.
Smiling Mind is a popular mindfulness and meditation app that provides evidence-based tools that teach you skills to maintain your mental health in interactive ways.
Another trusted mental health and wellbeing app is Beyond Blue. It offers a range of resources, including personal stories, forums for peer support, and opportunities to connect with mental health professionals.
More resources at Mambourin
We have more self-care tips for carers, as well as our Carers Corner resources to help you feel supported, well-equipped and informed on your caregiving journey. 
We would also love to hear from you. Contact Mambourin if you have other tips, questions or comments about how we can better support carers.