Have the opportunity to do what you love, with a bit of support from Mambourin
We know that getting good individual support is more than just offering choice and flexibility. It's about finding a disability support worker that you get along with and that suits your personality. We will match you with someone who understands your unique goals and needs, matches your personality, and becomes a true friend along the way.
We have a vast network of dedicated staff to choose from, that can assist you with:
Getting out in your community
Looking to explore and participate in your local community? Our individual support workers will help you join local activities, clubs, or events that interest you, ensuring that you feel connected and engaged with the people around you.
Daily life and responsibilities
We can assist you with everyday chores, errands, and responsibilities to help make your life easier and more manageable.
Personal care and self-care
Our support workers will provide guidance and support for your personal care and self-care routines, helping you maintain your independence and feel your best.
Positive behaviour support
Our disability support workers offer positive behaviour reinforcement to help you achieve personal growth and overcome any challenges that may arise as you work to meet your goals.
In-home support
From light housekeeping to meal preparation, our support workers are here to lend a hand and create a comfortable living environment for you.
NDIS Individual Support
In Australia, the NDIS is all about helping people with disability live happy, independent lives, based on what they need and what they like to do. With the help of our friendly disability support workers, Mambourin can help you get the most out of your NDIS individual support plan. We are a registered NDIS provider.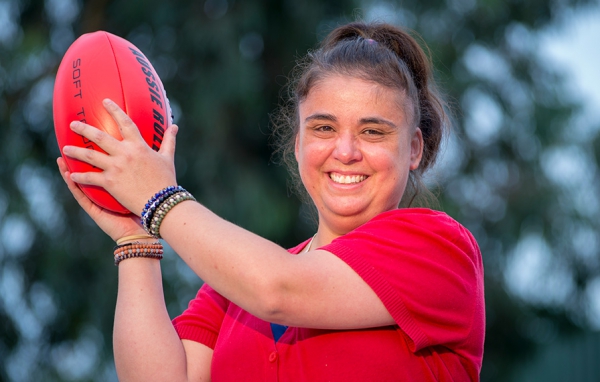 Book an Individual Support Worker Today
With Mambourin, you can conveniently book a disability support worker when you need them, anytime you like. Whether you want to head out shopping, go to a gig or footy match, learn a skill, or just need some at-home assistance, we can find the right support for you.
We want to make sure we offer you choices that suit you, your lifestyle and your goals. One of our friendly team members can help you decide which choices are right for you. Contact us on 9731 9200 or email us at hello@mambourin.org.  You can also send our team a message here.
Get in touch