We want you to have the opportunity to live life your way. Our disability life skills programs will help you build practical everyday skills, grow your confidence and assist you in living independently.
Life skills we can help with:
Depending on your needs and goals, we can support you with life skills development in:
Independent living skills:
Meal planning and grocery shopping

Budgeting and home management

Using transport (getting out and about)
Health and wellbeing:
Healthy meal preparation

Positive behaviour support

Personal care and self-care
Communication skills:
Goal setting

Developing friendships

Literacy skills
Social skills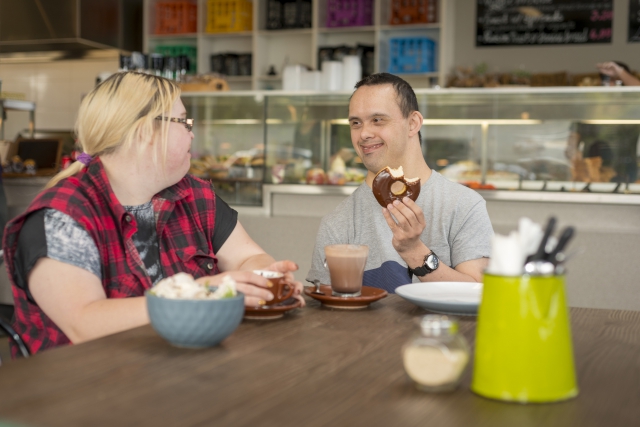 We can also help you with our range of Social and Community Choices, such as:
Accessing events and activities
General and social interest groups
Tours and sightseeing
You can find out more about our Community Choices here.
We want to make sure we offer you choices that suit you, your lifestyle and your goals. To help you decide, one of our friendly team members would love to talk to you.  You can contact them on 9731 9200 or email us at hello@mambourin.org
Get in touch