Use your NDIS funding to access our huge range of choices.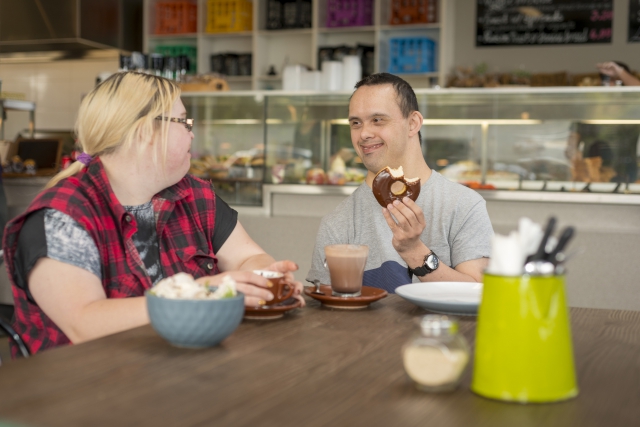 Accessing our services if you are an existing Mambourin community member
If you already attend a Mambourin community hub or use any other Mambourin service, let us know as soon as your NDIS plan is approved.
We'll explain what we need to do to get you connected to the services you love, just as you always have.
What if I'm new to Mambourin and have an NDIS plan?

We are always welcoming new faces to our community and would love to welcome you too!
Using your NDIS plan with us is a simple process. We will sit with you to go through your NDIS goals and how our huge range of choices and supports can support you to achieve them.
If you would like to speak to someone about using your NDIS funding with Mambourin, contact our friendly NDIS team on 9731 9200 or at ndis@mambourin.org
Get in touch