Use your NDIS funding to access our huge range of choices.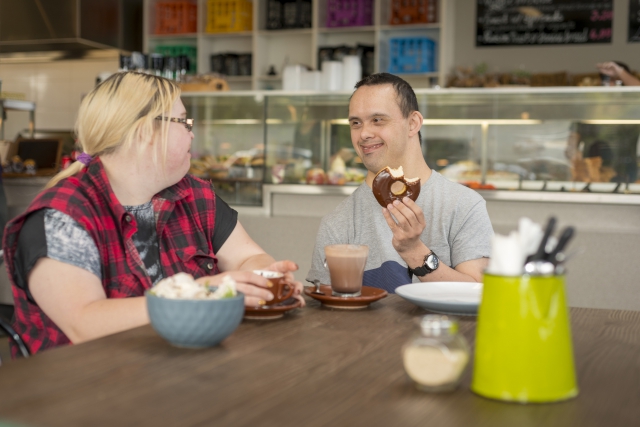 What if I'm new to Mambourin and have an NDIS plan?

We are always welcoming new faces to our community and would love to welcome you too!
Using your NDIS plan with us is a simple process. We will sit with you to go through your NDIS goals and how our huge range of choices and supports can support you to achieve them.
If you would like to speak to someone about using your NDIS funding with Mambourin, contact our friendly NDIS team on 9731 9200 or at ndis@mambourin.org
What do supports at Mambourin cost under the NDIS?
Mambourin charges customers at the price limit in the NDIS Support Catalogue for all supports. You can find a copy of the latest price guide as well as support information on the NDIS website here: NDIS price guides and information
Mambourin is a registered Temporary Transformation Payment (TTP) provider.
Accessing NDIS support if you are an existing Mambourin community member
If you already attend a Mambourin community hub or use any other Mambourin service, your NDIS support doesn't stop once you've received your first plan. Our team is here to help through the ongoing NDIS process.
You might find answers on our NDIS – Frequently Asked Questions page. But if you still can't find what you're looking for, contact us any time on 9731 9200 or email hello@mambourin.org
Get in touch