No matter what your employment goals are we can help you develop skills that get you there
Your goal might be finding and keeping a job, or it might be to prepare yourself for the workforce. Mambourin's work experience program is designed to open up opportunities for you and grow your confidence in a work setting.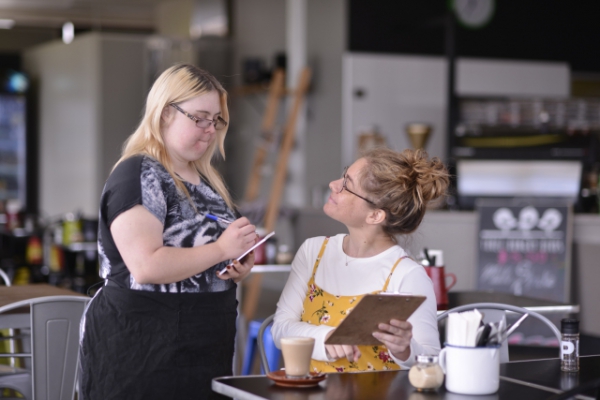 You'll participate in real work teams in one of our different work settings, such as our secure document disposal facility, or our Business Solutions warehouse.
Not what you're looking for? Try Mambourin's School Leaver Employment Support,  Supported Employment or Traineeship opportunities.
We want to make sure we offer you choices that suit you, your lifestyle and your goals. To help you decide, one of our friendly team members would love to talk to you.  You can contact them on 9731 9200 or email us at hello@mambourin.org
Get in touch