If you've visited our Altona community hub recently, you may have seen something exciting being built – a new sensory garden! While it will be a great place for our community to enjoy and relax, there are several benefits to having a sensory garden as a part of our surroundings. 
Sensory gardens allow people of all abilities to enjoy nature in a safe and tactile environment and can have a therapeutic effect on physical and emotional health.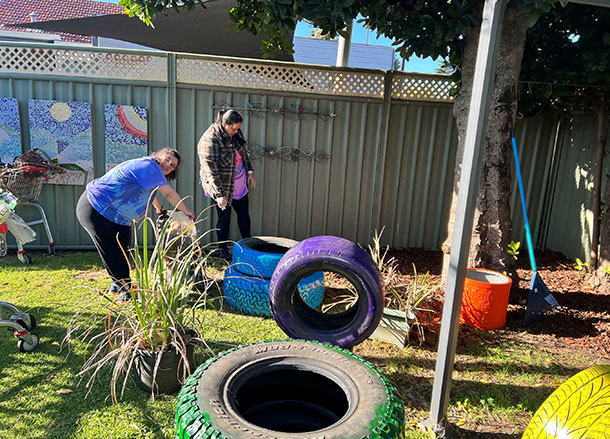 Altona hub's sensory garden project stemmed from the hub wanting to make use of the outdoor space and expand on what was already there. The hub returned to its regular schedule at the start of this year and following lockdowns found the garden needed some care and attention. So, what better idea than to launch a new program and have our community members involved in revamping the area!
Maintained by Altona hub's sensory garden group and staff members Erin and Harpreet, the garden currently has a garden swing installed, and a grass area extending to a memorial pagoda and seating area. As part of the refresh, they are creating planters in the shape of cactus using old PVC pipes, as well as building a raised flower bed at the base of a tree out of discarded tyres.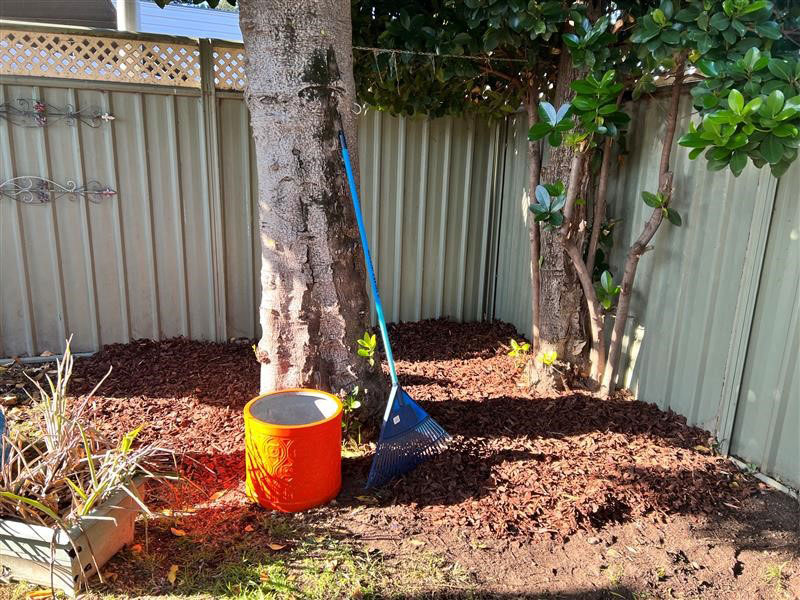 But that's not all – the group is planning on creating wind charms, nesting boxes to encourage birds to the garden and adding a variety of plants with different textures, colours and smells. The hub has also been successful in applying for a local government grant which will see them welcoming a set of aluminium, musical flowers.
Once complete, community members will be able to enjoy an accessible, peaceful, and calming space. The garden will also encourage people to get outside in nature and engage their senses.