Trying to be more independent can be a big step. We all have things we must do daily, like cooking, cleaning or paying bills. If you need a little extra support with these tasks, taking advantage of the Assistance with Daily Life portion of your Core Supports budget can help.
What does NDIS Assistance with Daily Life mean?
NDIS Assistance with Daily Life is the support NDIS provides for everyday tasks. This could be making meals, keeping the house clean or any other daily task.
Whether you live solo or in a shared setting, this support ensures you can live as independently as possible.
You can use it to have support workers assist you or oversee specific tasks. Or, if there are tasks you can't do on your own, the funding can be used to have support workers complete them for you.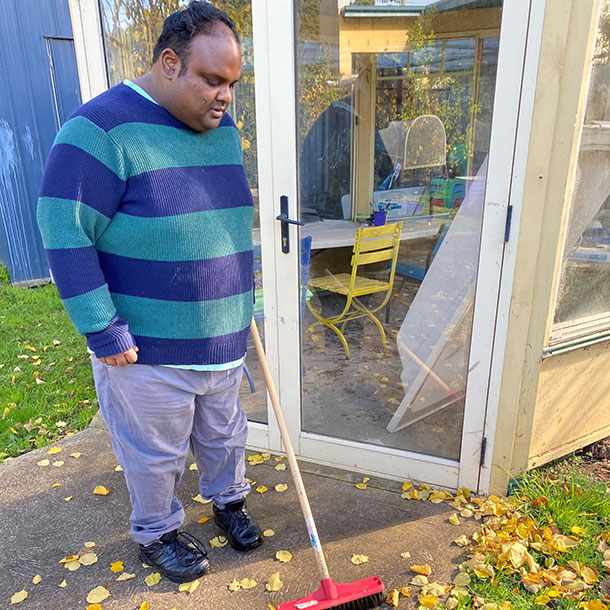 What are some examples of Assistance with Daily Life available with these supports?
Here are some ways NDIS can support you in your day-to-day tasks:
Personal care: Assistance with activities like showering, dressing, grooming, and toileting
Meal preparation: Planning, preparing, and cooking meals
Household tasks: Cleaning, laundry, dishwashing, and other routine household chores
Home maintenance: Minor repairs and maintenance jobs to ensure the home environment is safe and accessible
Mobility: Moving around the home or community, which might include transferring from a bed to a wheelchair or using mobility aids
Staying active: Engaging in health and fitness activities
Appointments: Getting to and attending essential places or events
Sleepover support: Someone needing to stay overnight or a longer period to assist you
Medication management: Managing and administering medications as prescribed by a healthcare professional
Therapy assistance: Carrying out therapy tasks or exercises at home as therapists recommend.
Assistive technology: Training and support in using assistive devices or equipment that help with daily activities, such as communication devices or mobility aids

What's not included in NDIS Assistance with Daily Life?
While the NDIS offers a wide range of supports, there are certain things that it does not cover under Assistance with Daily Life, such as:
Day-to-day living costs: Everyday living expenses that are unrelated to a person's disability needs, like general groceries, not for a specific dietary need, utility bills and cleaning supplies
Housing costs: Rent, board, or mortgage payments
Items or services unrelated to disability: Anything that is not directly related to your disability, such as entertainment (movie tickets, concert tickets or subscriptions like Netflix) or personal items (cosmetics and toiletries)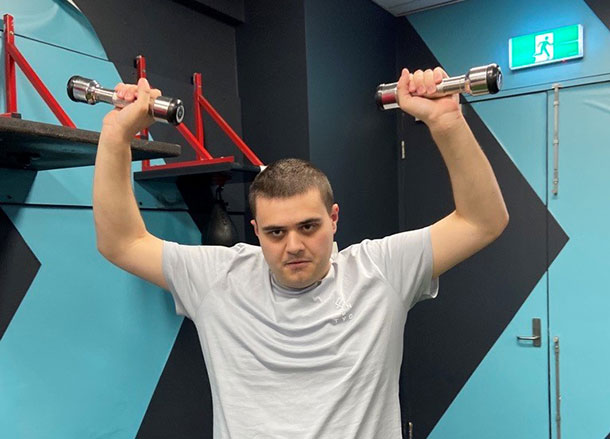 Am I eligible for NDIS Assistance with Daily Life?
To be eligible for NDIS Assistance with Daily Life, you must:
have a permanent and significant disability that affects your ability to participate in everyday activities
be under 65 years of age when you first access the scheme
be an Australian citizen, hold a Permanent Visa or a Protected Special Category Visa
require support to carry out everyday activities or need equipment because of your disability

How can I add Assistance with Daily Life to my plan?
If you want to add Assistance with Daily Life to your NDIS plan, think about what support you may need on a daily basis and make sure those activities are included in these supports.
Next, speak with your NDIS planner. Be sure to share any letters or advice from doctors or therapists that say you need this help. Your NDIS planner can then help adjust your plan so that you can get the daily assistance you need.
And remember, if your needs change or the help isn't right, you can always talk to your NDIS planner again to change things.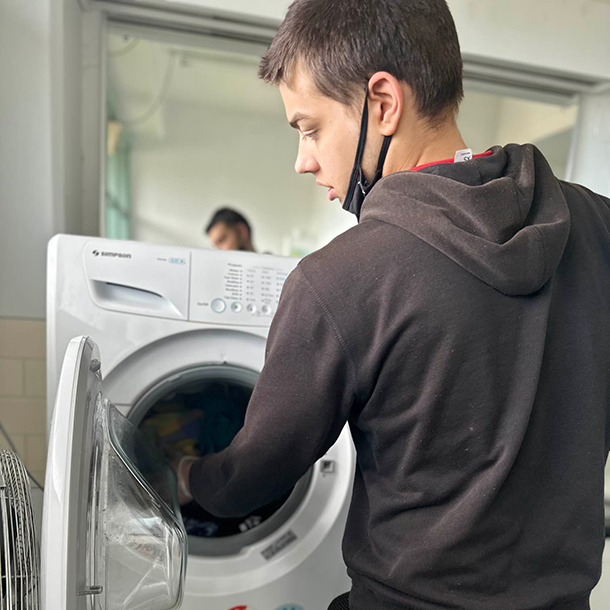 Get assistance with your NDIS plan at Mambourin
Whether you need guidance on daily tasks or seeking the right services, such as life skills, our NDIS support team ensures you get the most out of your plan. Reach out to Mambourin today.