Are you a compassionate person who is looking to grow your career, or even shift into a different industry? If so, there is a good chance becoming a disability support worker would be a good fit for you!
In this role you will have the opportunity to have a positive impact on someone's life, by assisting them to increase their confidence and independence, or supporting them to participate in events and activities they enjoy.
We've pulled together some key details on what's required to become a disability support worker to help you clarify whether a career in disability support would suit you.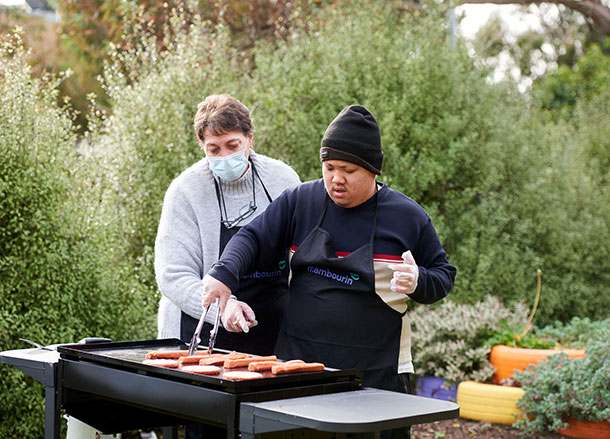 Requirements
There is no official list of requirements that you must meet to get into disability support work, but many employers will require some or all of the following before they consider you for a position at their organisation.
Working with Children Check
You will need to complete a Working with Children Check if you will be in contact with people under the age of 18 in your role.
Police Check
A large number of employers will require you to undergo a Police Check. It is a good idea to always have an up-to-date version.
Vaccinations
Currently all states and territories in Australia have mandated COVID-19 vaccines for disability support workers. Be sure to stay up to date with current health orders relating to this and other Department of Health guidelines for providing disability support services.
Driver Licence
A lot of disability support roles will require you to transport people from one place to another, so having a current Australian drivers licence will most likely be preferred by prospective employees. Having access to your own car can also be helpful.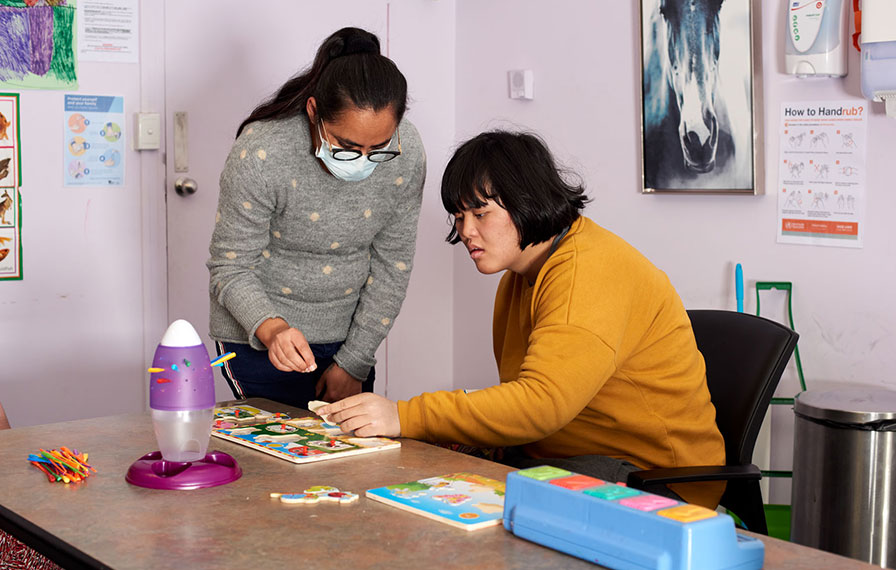 Certificates
There are a number of certificates and qualifications that will be well regarded by prospective employers. Completing some relevant education and training can help you prepare for a potential position and may give you an advantage over other candidates.
Year 10
There is no general requirement for education, but many employers will require that you have completed Year 10.
Course in Introduction to the National Disability Insurance Scheme (NDIS)
This is an eight-day course that teaches you about the NDIS and how to assist NDIS participants.
Certificate III in Individual Support
Practical training that helps you to prepare for individualised support.
Certificate IV in Disability
Further and more highly specialised training; usually if you are already in the industry and want to advance your career.
Diploma of Community Services
This will enhance your knowledge in direct service work and client support.

Job prospects
There is no shortage of positions for disability support workers. In fact, they are in high demand. There is both a sector wide shortage of disability support workers and an expectation that the need will increase over the next few years, so now is a great time to consider this career path.
While the expectations of disability support workers are high, if you are caring, compassionate and competent, you will very likely find a position.
Working arrangements
There can be a lot of flexibility with your employment arrangement as a disability support worker. Around one out of every three support workers are employed on a full-time basis, with the majority being part-time or casual employees.
You can be employed through a registered NDIS provider like Mambourin, or there is even the possibility of being self-employed under certain circumstances. If you are interested in finding out more about joining the Mambourin team visit our careers page to see some of the benefits that make us an employer of choice.
What does a disability support worker do?
Disability support workers provide a wide range of supports to people living with disability. This is provided in the person's home, in the community, at centres run by disability service providers or in other specialised settings.
As a disability support worker you will provide support with many daily activities. These will vary depending on each person's individual needs, but could include helping with household chores, assistance with personal health care and food preparation. You might also support people with socialising, participating in the community and taking part in leisure and recreation activities like attending sports events or movies.
In some disability support worker roles you will have the opportunity to facilitate group activities or day trips. Mambourin offers their community members a range of community choices such as attending cafés or museums. You might also assist people with developing a number of life skills, such as communication, healthy meal preparation and goal setting.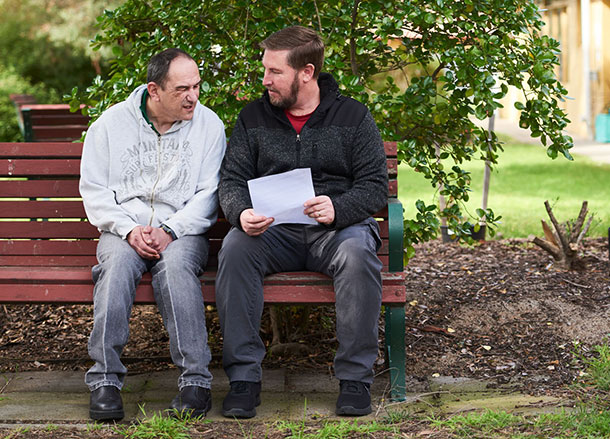 What qualities does a disability support worker need?
There are a large range of things you will be required to provide assistance with as a support worker, so being flexible is a great quality to have! You may need to be able to perform domestic duties effectively. You also need to be reliable. Remember, you become a part of a person's life as their support worker, so showing up on time and being prepared is a good way to build a strong relationship.
Additionally, it is very important to build a rapport with those you're working with. You will have a great opportunity to do this by assisting with their social and interest choices. This might be with things like arts and crafts, swimming or even dancing and singing. Providing great individual support and assisting to get involved in the community will help build a strong and trusting relationship.
Ultimately if you are a caring and compassionate person who is willing to learn and understand how you can perform your role, this might be the position for you. If the idea of assisting someone to grow their confidence and independence is appealing to you, then it is definitely worth considering.
Get in touch with Mambourin
Mambourin provides a number of pathways to grow your career in disability support work. Our careers page has a running list of job opportunities. We also offer student placement and you can even volunteer with us. So check out those pages or give us a call on 9731 9200 to discuss your future in disability support work!