Our community members were keen to keep doing the things they loved while hubs were closed. We supported more than 200 people by providing services one-to-one in the home, online and in the community (for essential activities).These individual support options gave people more choice and opportunity including developing new skills and even a chance to do things they hadn't done in a while!
Here are a few highlights:
Leigh from our Altona Community Hub used his one-to-one support to get out for a bike ride – something he hasn't done for many years (see image at top).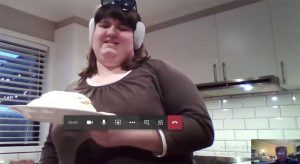 Olivia from our Werribee Community Hub enjoyed cooking and craft at home with online support through Teams.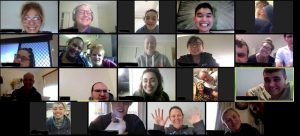 Our Melton Community Hub hosted weekly online social hour events through Zoom where everyone was able to chat with their friends and facilitators and even play some games together.
A return to small group activities commenced at the end of May and we are continuing to roll out a staged return to services as government restrictions ease. 
We thank all our community members for their patience and willingness to try new modes of service delivery, and vigilance in keeping everyone safe.