A School Based Apprenticeship or Traineeship (SBAT) allows you to combine paid work, training and school. It can also lead to a great job and career path.
If you want to know more about SBAT programs, check out the frequently asked questions below.
How do school-based apprenticeships and traineeships work?
If you're a senior secondary student enrolled in the Victorian Certificate of Education (VCE) or Victorian Certificate of Applied Learning (VCAL), you can apply for an SBAT. From 2023, you are also eligible if you enrol in the VCE Vocational Major (VM) or the Victorian Pathways Certificate (VPC). Both will replace VCAL.
The SBAT program involves working with an employer and having a training plan. You need to get approval from your school first. There are some guidelines you need to follow too.
When you start an SBAT, you will go to school some days and work or get training from a Registered Training Organisation (RTO) on other days.
You must spend at least 13 hours per week on this training program. You will work for seven hours and the rest of the time is for training.
The employment and training component are usually one school day per week. But you can talk with your employer if you can work only outside of school hours.
Apprenticeships usually last three and a half years, although they can be extended for up to four years if required. Traineeships are from nine to 48 months, depending on your vocation or certificate level.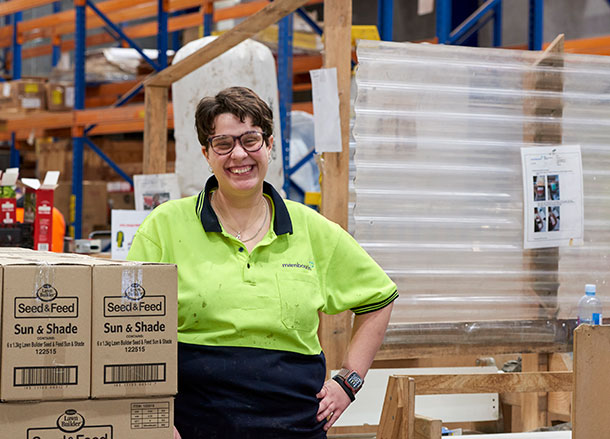 What are the benefits of an SBAT?
SBATs offer a range of benefits for you, including
allowing you to earn a wage while you learn
gaining credits towards VCE, VCAL, VM or VPC certificate
learning new skills and knowledge
receiving on-the-job training
developing work habits and attitudes
improving employability
the option to do more education after you finish your apprenticeship or traineeship. For example, you could attend university or undertake a certificate course to learn more skills.
What is the difference between a traineeship and an apprenticeship?
An SBAT can be either an apprenticeship or a traineeship. The main differences between the two are the duration and the type of training you get.
If you're an apprentice, you train for three and a half to four years. The structured program combines practical experience at work and complementary off-the-job training with an RTO.
If you're a trainee, you undergo training for nine to 48 months. You will train with an employer in a specific industry while you work and learn.
Both apprenticeships and traineeships combine formal training and on-the-job learning, leading to a nationally recognised qualification.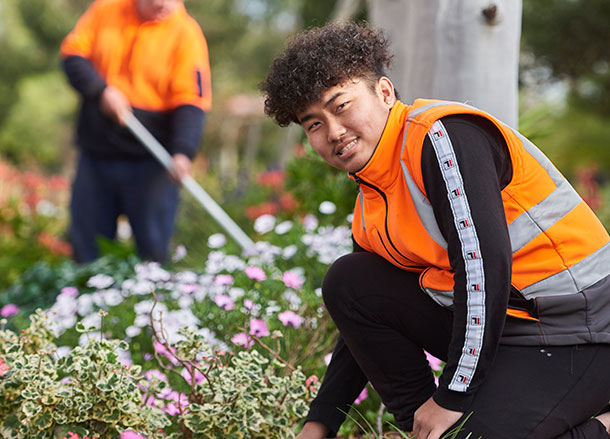 Who is eligible for school-based traineeships in Victoria?
To qualify for an SBAT in Victoria, you must:
be enrolled in Year 10, 11 or 12 of either VCE, VCAL, VM or VPC
be at least 15 years old
be an Australian citizen
If you're not a citizen of Australia, you may still qualify for an SBAT if you have a Bridging Visa E, Temporary Protection Visa or Safe Haven Enterprise Visa. You just need a referral from either the Asylum Seeker Resource Centre (ASRC) or the Australian Red Cross (ARC).
Do I need to be enrolled in a senior secondary program to do an SBAT?
Yes. SBAT Victoria is only available to students enrolled in a senior secondary program (VCE, VCAL, VM or VPC).
Do trainees get paid during their traineeship?
Yes. If you're a trainee, you must be paid the proper wages under an appropriate award, approved enterprise agreement or the national minimum wage and National Employment Standards.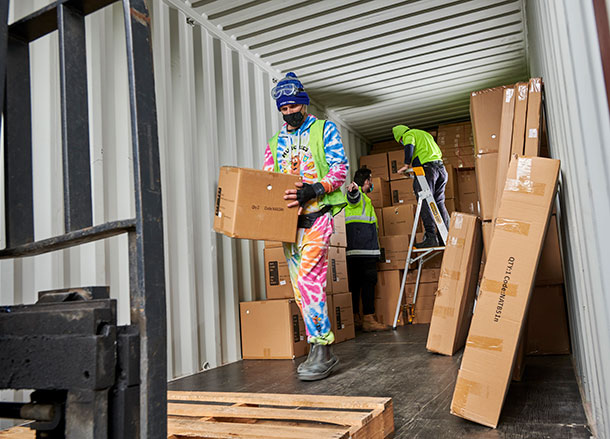 How can I start a school-based traineeship?
This process involves the following steps:
Find an employer who is willing to take you on as a trainee. The best way to do this is to speak to your school's careers advisor or SBAT coordinator, who may connect you with potential employers.
Your employer will find an RTO to deliver your training.
After consultation with your employer and school, the RTO will create a training plan. Your school will only sign the training plan after it has talked to you and your parent/guardian.
Please note that you are not required to pay for anything during this process.
When can you apply for a school-based traineeship?
There is no set timeframe for applying for SBATs. But you are advised to start looking for vacancies as early as possible because there can be high competition for places.
How much does a traineeship through Mambourin cost?
Mambourin does not charge any fees for its traineeships if you meet the criteria for wage support. To qualify, you must:
be over 16 and still enrolled in a school that will agree to sign a training plan
have a diagnosed intellectual disability or be experiencing learning difficulties
pass basic LLN assessment
be able to provide proof of citizenship and identification (Medicare, birth certificate, concession card etc.)
be eligible for the Skills Victoria subsidy
What traineeships are available through Mambourin?
Mambourin currently offers traineeships in
Certificate II Supply Chain Operations
Certificate III Supply Chain Operations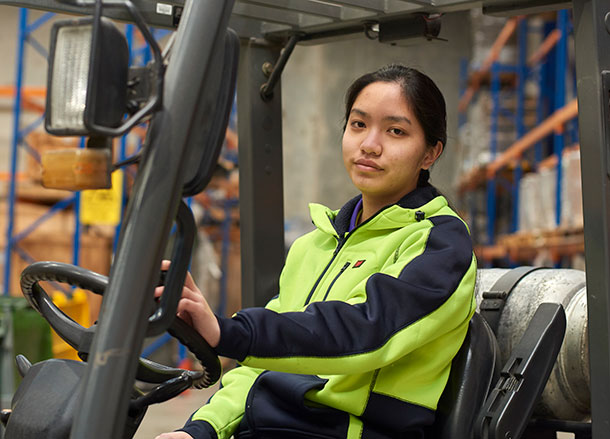 Why choose Mambourin for your traineeship?
Mambourin's traineeship programs are specially designed for students with a disability. Here's what some of our former trainees say:
"My career at Mambourin began when I was just a trainee in 2018 undergoing a Certificate III in Warehousing Operations course.
In 2019 I successfully completed my traineeship qualification. I was then given the opportunity to do some part-time work, and after a couple months Mambourin offered me a full-time job due to my work ethic and the output that I had shown when working in the workplace, and being able to gain my forklift licence, which is one of the best things to have on hand especially when working in a warehousing environment."
–Jake, MBS Warehouse Hand (graduate trainee)
"I like working at Mambourin because it is fun, and I get to meet people and make new friends. I get the work experience and skills necessary to get a job. It is also a safe place to work.
I have received my Cert 2 in Horticulture and started my Cert 3 in Warehouse Operations. I also started my training to get my forklift licence which I wouldn't even have the confidence to try for had I not received the proper encouragement from Mambourin."
–Monica, MBS Team member (graduate trainee)
Complete your school-based traineeship with Mambourin
We can provide you with the skills and experience you need to kick-start your career. Our experienced staff will support you every step of the way.
Contact us via our contact page or phone or visit our traineeships page to learn more about our traineeships.