In September, we visited the Brimbank community for our current unit "Participate in the Community".
Most of the group started at Hoppers Crossing station where we travelled to Sunshine station to meet the others. From there we found a nice sunny spot to have morning tea before attending our first tour at Visy Cares Hub.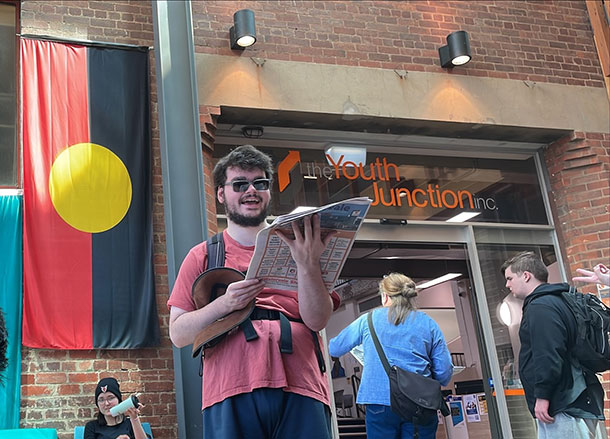 We started the tour at Youth Junction which had a lot of courses, including barista, barber/hairdressing and music. There are services to support youth such as mentor support/youth guidance, Westjustice (legal aid), Inclusion Melbourne (disability education / employment support), YSAS (youth support including drug and alcohol addiction support), CMY (multicultural youth support).
There is also a food bank that can be used by the youth, and the food is brought in by local bakeries and cafés. We also saw that there was a clothes rack which has a lot of casual clothes that was donated by the Brimbank community.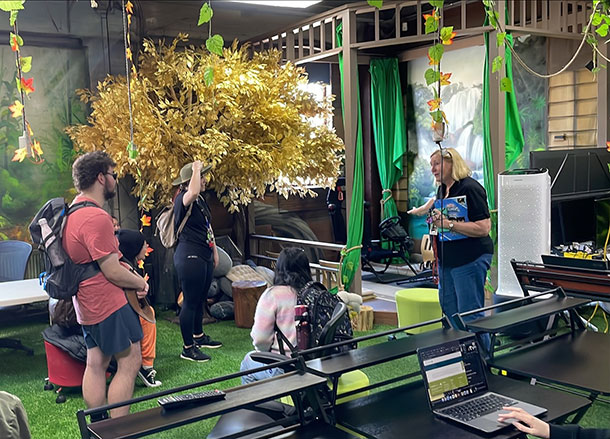 After this we attend a walk-through of Youth Now who is also a service available within Visy hub. They showed us their awesome classroom and walked us through the services and support they offer. We also had a quick info session of the services available at Brimbank Learning Futures. We stopped by the Sunshine Library and Council where we learnt what they have to offer as well.
We enjoyed seeing what services and support are available to us and other youth in the Brimbank community.
To find out more about our SLES program visit our School Leaver Employment Support page.
Wondering how SLES works? Visit our SLES FAQ.
Want to know if SLES is right for you? Contact one of our friendly team members on 9731 9200 or email us at hello@mambourin.org