On Wednesday, 29 March 2023, we went to the Moonee Valley Job Fair in Moonee Ponds.
We departed Sunshine Station at 9:15am to catch the bus from Footscray Station. But we didn't catch the bus because we ran a little bit late after we had a quick morning tea inside Footscray Market. We caught the bus to Moonee Ponds from Footscray Station at 10:15am and landed at Moonee Ponds at 10:30am.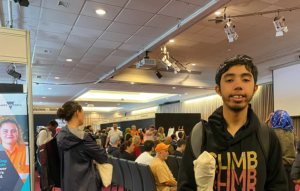 We walked down to Moonee Valley Racecourse, and we went up the stairs to the celebrity room that had so many exhibitions for Moonee Valley Job Fair.
I (Caroline) chose Farnham Street Neighbourhood Learning Centre that had creative writing, language, and literacy material in it, because I enjoy creative writing at home.
We also sat down to listen to a speaker named Shayne talk about mentors, how he dealt with difficult times and his career as a youth worker. He also talked about a method called the 3-1-1 gratitude method, where he told to us to write three things we're grateful for, one thing we did for ourselves and one thing we did for others.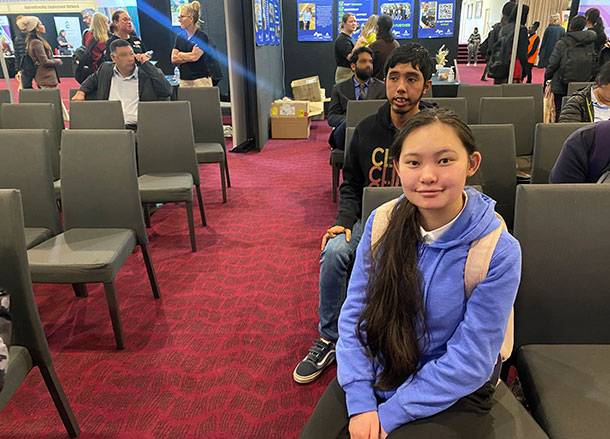 After we departed Moonee Valley Racecourse, we went out for our lunch in restaurants like KFC. Then, we went to Nandos to meet with Brittany and the other students that had gone with her.
After we finished our lunch, we went to the bus station to catch the bus to go back to Footscray Station to get to Sunshine Station to meet with our families to come and pick us up.
Whilst the other SLES members went to Sunshine Station, I (Shakaya) was able to stay on the train due to doing travel training with SLES, so I have become more independent travelling home alone.
I (Caroline) thought the Job Fair was great and had a lot of options for further education, training and employment.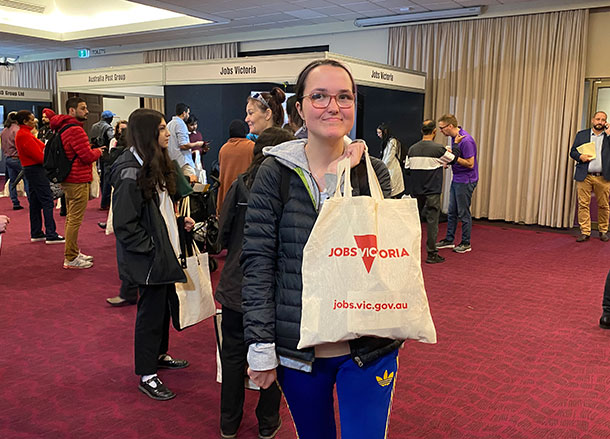 To find out more about our SLES program visit our School Leaver Employment Support page.
Wondering how SLES works? Visit our SLES FAQ.
Want to know if SLES is right for you? Contact one of our friendly team members on 9731 9200 or email us at hello@mambourin.org