Learning to use public transport is an important skill. It helps you choose where to go, handle daily tasks and reach your goals.
At Mambourin, we understand the significance of this skill, that's why we offer our travel training program through Community Choices, School Leaver Employment Support (SLES) and Life Skills programs.
What is travel training?
Travel training is a special program designed to teach you how to use public transport safely and independently. It covers essential skills like:
planning routes
reading timetables
buying tickets
understanding how to get on and off buses, trains or trams.
The goal of travel training is to build confidence and independence, enabling you to travel on your own and enjoy a more fulfilling life.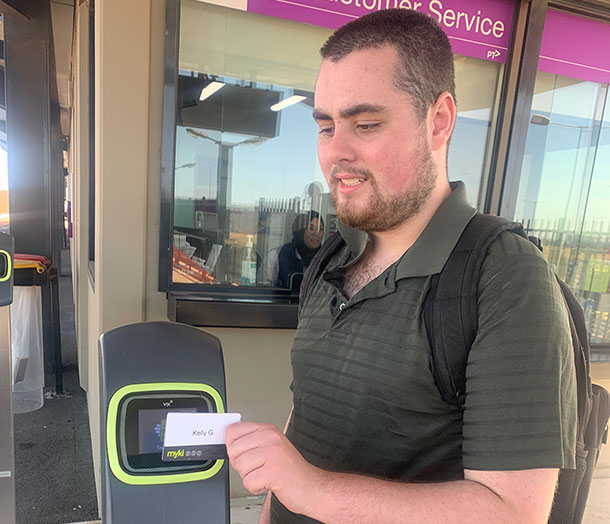 Why should I try travel training?
To feel more confident and independent
Travel training is an excellent opportunity for you to gain confidence and independence in your daily life. Kyle, one of our SLES participants has this to say about travel training:
"It was a really fun day… We learnt about maps, important landmarks, how to take different modes of transport, how to follow maps and how to find the train timetables at the stations. I really enjoyed the day and I liked seeing everyone talking to each other, even the shy ones were talking."
By learning to use public transport on your own, you'll be able to make choices about where you go and when without relying on others. This freedom can open up a world of possibilities, from attending social events to exploring new hobbies and interests.
To open new work and training opportunities
Another great reason to try travel training is that by learning to travel independently, you can more easily reach different job sites if looking for employment or participating in traineeships.
This freedom and confidence can help you explore various career paths and educational programs, taking you one step closer to achieving your goals.
With travel training, the possibilities are endless as you open doors to a more fulfilling and independent life.
To try new social activities
It can also improve your social skills and connections. As you become more comfortable using public transport, you'll have more chances to meet new people and make friends.
Also, participating in the program may introduce you to others who share similar experiences, helping you build a supportive network.
You can learn from Hamish and Kasey's experiences to know more about this training. Their day all started with the planning – checking timetables, reading maps, using a public transport app and getting parent permission. Then Hamish and Kasey, along with their group mates chose to visit the Melbourne Cricket Ground (MCG) because it related to their course.
Afterward, they visited Shane Warne's statue, took a tram to Flinders Street and enjoyed lunch on church steps before heading back to the train station. They said the day was fun, educational and allowed them to practise their travel skills.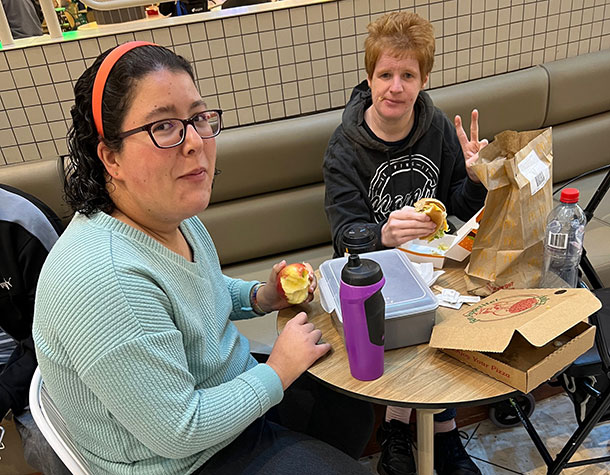 To achieve your personal goals
Whether you want to attend social events, join clubs or simply explore your community, being able to travel independently makes it easier for you to get out and do what you want to do!
As you gain confidence and master new skills, you'll feel a sense of accomplishment that can positively impact other areas of your life. Travel training empowers you to chase your dreams and live life to the fullest, one journey at a time.
At Mambourin, we understand that everyone's needs and goals are unique. That's why our travel training program is specifically designed to suit your individual needs.
Our experienced facilitators will work with you to create a personalised plan, ensuring the program will help you achieve your objectives.
What can travel training help me learn?
Travel training can help you learn essential skills to navigate public transport safely and stress-free. Here are some key areas that the program covers:
How to take the bus, tram, or train. Travel training will teach you how to board and exit different types of public transport, understand timetables and find the right routes to reach your destination.
How to use a myki. You'll learn how to obtain, top-up and use a myki card for seamless travel on public transport.
Safety during travel. The program will guide you on maintaining personal safety while travelling, such as finding well-lit areas, choosing the best seats and being aware of your surroundings.
Problem-solving. Travel training will equip you with the skills to handle unexpected situations, like missing your train or needing assistance. You'll learn to stay calm and problem solve.
Using your adaptive equipment while out. The program will also teach you how to use any adaptive equipment you need during your travels, ensuring a comfortable and accessible journey.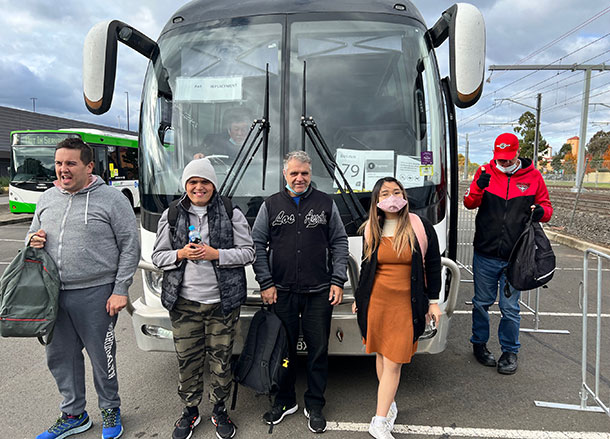 Where will I go during travel training with Mambourin?
With Mambourin's travel training, you get to choose where you go. You and your facilitator, either by yourself or in a group, will pick a place you want to visit. This makes sure the training is fun and useful for you.
Together, you will plan how to get there. You will learn how to find the right bus, tram, or train, read timetables and buy tickets. This way, you get to practise travelling in real-life situations. It helps you feel more confident and independent while having someone there to support you.
See some of the cool places our participants visited: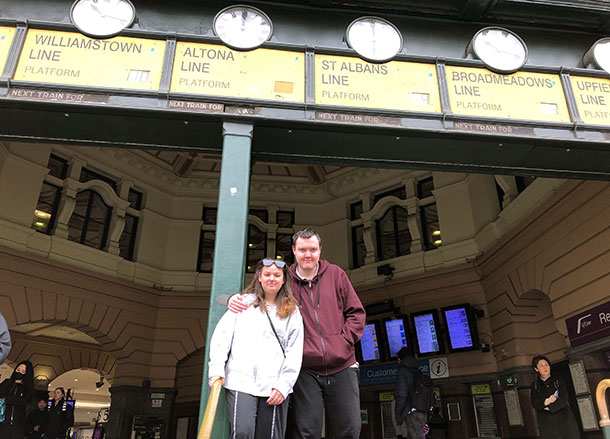 Is travel training covered by NDIS?
Yes, travel training is covered by NDIS. It is funded through the Capacity Building supports in your NDIS Plan. This means that you can use your NDIS funding to access this training and build your skills.
Travel training can also be included in Community Access, part of your Core Supports.
If you're a SLES participant, travel training is already part of your program. So, you can be confident that NDIS supports your journey to gain more independence through travel training.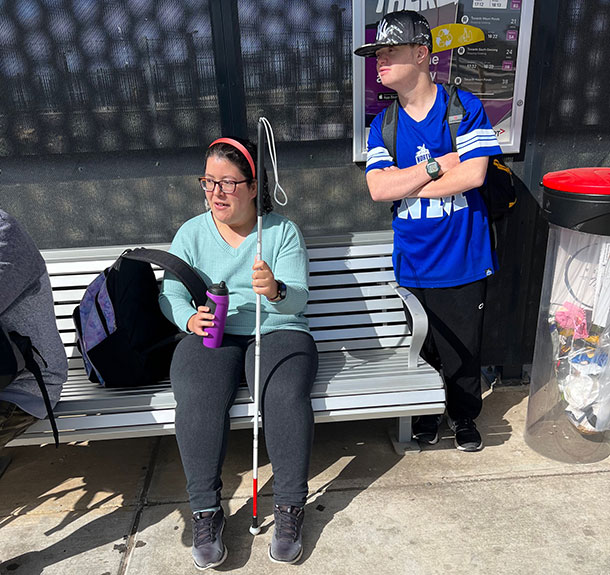 How can I get started with travel training at Mambourin?
To get started with travel training at Mambourin, follow these simple steps:
Contact Mambourin. Reach out to us. Our friendly team will happily answer your questions and guide you through the process.
Discuss your needs. Talk to our staff about your goals, interests and any specific requirements you may have. This helps us understand how to best support you during the travel training program.
Set up a plan. We will work together to create a personalised plan tailored to your needs, making sure the program is the right fit for you. Mambourin is a registered NDIS provider and can help you get the most out of your plan.
Begin your training. Once everything is in place, you can start your travel training journey with Mambourin, learning valuable skills and gaining confidence in your ability to travel independently.
We look forward to helping you achieve greater independence and confidence through our travel training program!